Trusted Advisor on the Complexities of Native American Law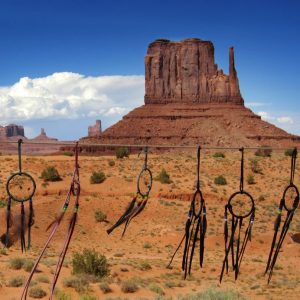 There are more than 570 federally-recognized Native American tribes in the United States, spanning approximately 55 million acres of land. There also is unprecedented interest by investors and entrepreneurs in commercial development, natural resources, energy and development projects on tribal land.
Historically, Indian country practice did not reach into capital markets or commercial real estate. However, Indian country has experienced an economic development awakening, which has created a need for capital, a heightened interest by investors and entrepreneurs in Indian country and a commitment by tribes to create 21st century, sustainable economies. This, coupled with intense interest in developing sources of renewable energy and federal government incentives for doing business with tribes, has created even more opportunities with tribes and on tribal land.
Navigating the complexities of transactions with tribes and transactions on tribal land requires expertise in commercial law, financing, real estate, natural resources, energy and federal Indian law. Appleby Law PLLC's expertise in commercial real estate, development, financing, contracts and leasing, together with Appleby Law PLLC's expertise in federal Indian law, make it uniquely equipped to advise clients about issues that arise at the intersection of federal, state and tribal law.
Our Services
Appleby Law PLLC advises clients throughout the United States on Indian country financing, leasing, licenses,  contracts, teaming agreements, business partnerships, regulatory and agency approvals; land use, including entitlements and proffers; easements; permits; title insurance; federally-guaranteed loans; federal incentives for doing business with tribes; federal programs impacting tribes and on tribal cultural and political issues.
View related resources here.
A Nationally-Recognized Attorney
In 2004, Nancy was one of the first federal Indian law attorneys in the U.S. to be recognized by Chambers USA as one of the premier Indian law attorneys in America based on evaluations by peers and clients. She has earned a top ranking every year since.
Since U.S. News – Best Lawyers® inception in 2010, Appleby Law PLLC has been a nationally ranked firm each year in Native American Law.